EXPERIENCE THE EUROPEAN CHAMPIONSHIPS IN AARHUS - and root for the danish sailors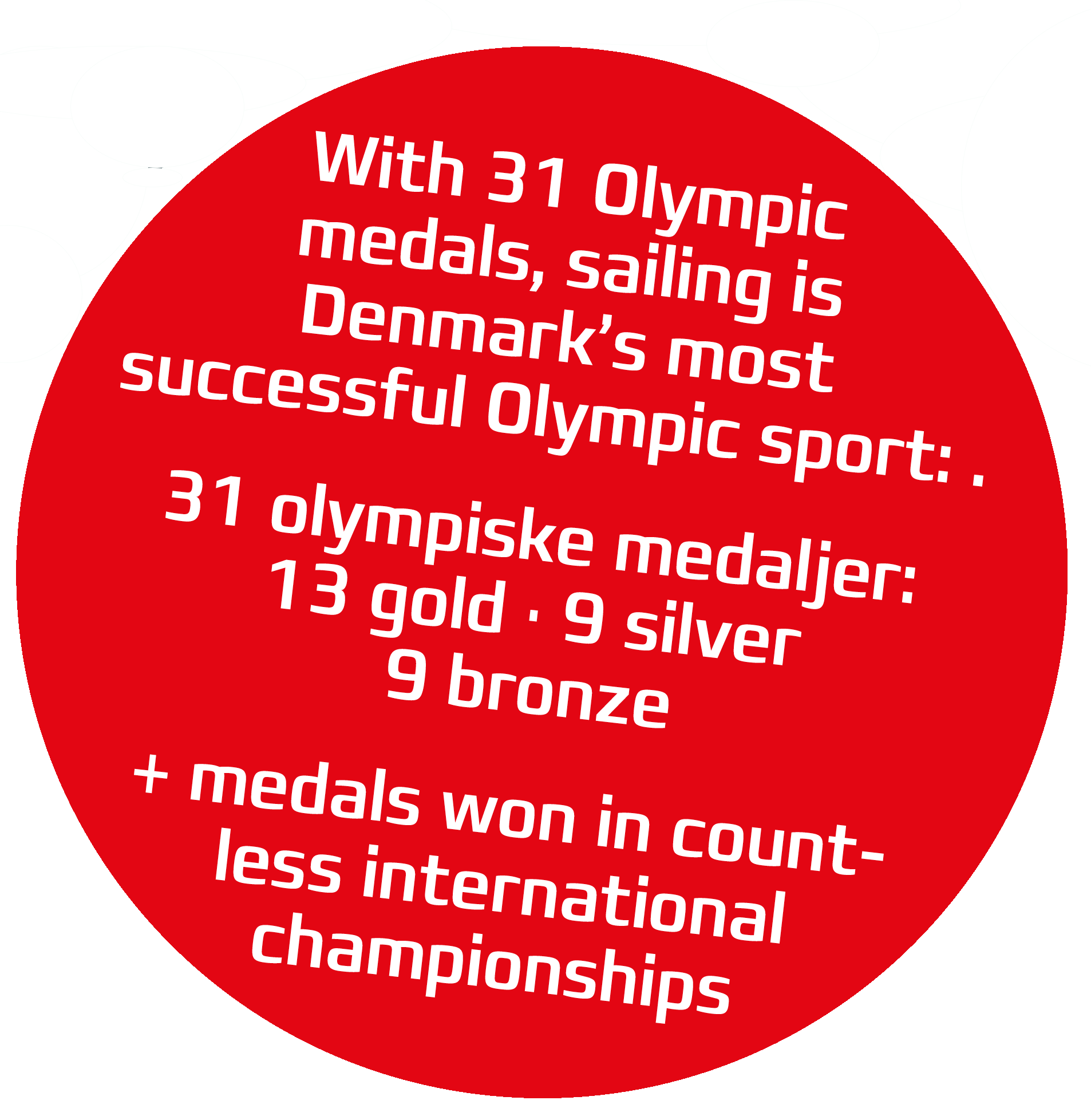 Follow the Danish sailing team in the European Championships in Aarhus Bay
From 1–10th of July 2022, Aarhus will be hosting the 49er, 49erFX, and Nacra 17 European Championships – three of the most prolific Olympic classes.
Together with our trusted partners TORM and Odense Maritime Technology, we invite you to join us in following the performance of our national sailing team in Aarhus Bay from 5-10th of July.
On Friday 8th of July there will be an exclusive focus on our partners: 14:00
Welcome
14:00-16:30
Exclusive opportunity to experience the races up close (limited seatings/pre-registration required)
17:00-19:00
Meet the sailors in TORM Meetingpoint, hear about the day's races, and get a presentation on NACRA, 49'er, and FX.
19:00-20:00
Barbeque and get together
TORM MEETING POINT is the hub of the event, which will be attended by the Danish Sailing Association's partners, the press, top sailors, professionals, sailing celebrities, and friends and supporters of competitive sailing.
The event offers a fantastic opportunity to invite your co-workers to a great experience on and off the water in the company of sailors from the Danish national team, who is among the best in the world.
It will be a prime occasion to become familiar with the benefits of a partnership with the Danish Sailing Association, looking ahead to the 2024 Summer Olympics.
Call Lene Ringkvist, marketing coordinator on +45 42 33 58 15 for more information or send an email to lene@matchrace.dk with information about the company name, contact person, wanted number of participants, and what dates you want to come.